I am especially grateful to the Democrats for providing such lively entertainment with their lineup of characters, including: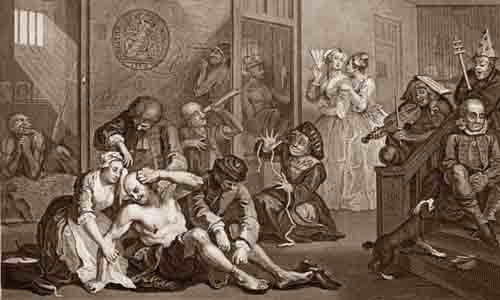 Stacey Abrams
, who is running for governor of Georgia, and who, as a romance novelist, leaned heavily on the word "plunder." Her books are filled with bursting, cresting, and arching. There's a fair amount of savoring. Men's thighs are described as "muscled" and "corded." We can't publish any more than that.
Ilhan Omar,
who is running for Congress in Minnesota, and who married her brother in 2009 while she was still Islamically married to Ahmed Hirsi -- with whom she had two children at the time. Evidence implicates her in multiple federal and state felonies.
Bobby "Beto" O'Rourke,
who is a Texas candidate for the U.S. Senate, and who in 2013 tried to join the Congressional Hispanic Caucus but was rejected because he lacked Hispanic heritage. Beto's campaign staff appears to be illegally
using
campaign resources to buy supplies and help transport Honduran aliens. Beto once
ran
away from a DUI incident. Beto, a man of the people, has a
billionaire
father in law.
Phil Murphy
, who is running for governor of New Jersey, and whose aide originally in charge of Muslim and Latino outreach, allegedly tried to rape one of the feminist candidate's campaign volunteers.
Sherrod Brown
, running in Ohio for the U.S. Senate, and whose wife in divorce proceedings some years ago says he
pushed, shoved and struck her on numerous occasions, and that she feared for her safety. Not to be outdone,
Tom Carper of Delaware has admitted to hitting his wife in the face and giving her a black eye. And Keith Ellison has two ex-girlfriends that have filed police reports due to his abuse.
Andrew Gillum, running for governor of Florida,
served as the director of a radical youth training organization whose mission was to challenge U.S. "predatory capitalism," abolish the prison system, fight a "spiritual resistance" battle against "Christian hegemony," redefine the meaning of "borders" while aiding "undocumented" aliens, and enact the "collective liberation" of "communities of color" amid what it described as the scourge of "white supremacy."
Hank Johnson
in Georgia .came under fire Monday for seeming to compare Israeli settlers to termites during an event supporting the Boycott, Divestment and Sanctions (BDS) movement.
Alexandria Ocasio-Cortez
in New York, who is determined to defeat the brutal white supremacist forces of anti-Semitism, anti-immigrant nativism, and racism."
Claire McCaskill
in Missouri, whose husband invested in pro-veteran properties that tried to evict homeless vets over $233 owed rent. Businesses affiliated with Joseph Shepard, her husband, have
received
almost $40 million in federal subsidies for low-income housing developments during her first five years in office. He was
accused
of investing $1 million in a hedge fund in the Cayman Islands, a tax haven his wife wants to crack down on. And, oh dear, he was accused of domestic violence by his ex-wife, and his company once victim-blamed a woman who sued for sexual misconduct.
Pocohontas
, who has come under federal scrutiny for allegedly fundraising illicitly off her publicly stated opposition to the confirmation of then-Supreme Court nominee Brett Kavanaugh.
Jeff Woodburn
, state senator in New Hampshire, who was arrested for allegedly biting a woman and punching her in the stomach on Christmas Eve while she was wrapping Christmas presents.
Special honorable mention goes to
10 leftist women
, determined to give their all for the cause, who posed stark naked for a series of photographs with only a ballot covering their genitals to urge people to vote for Democrats on November 6.