Then Jesus said to him,

"Get up! Pick up your mat and walk."

At once the man was cured. ~ John 5:8-9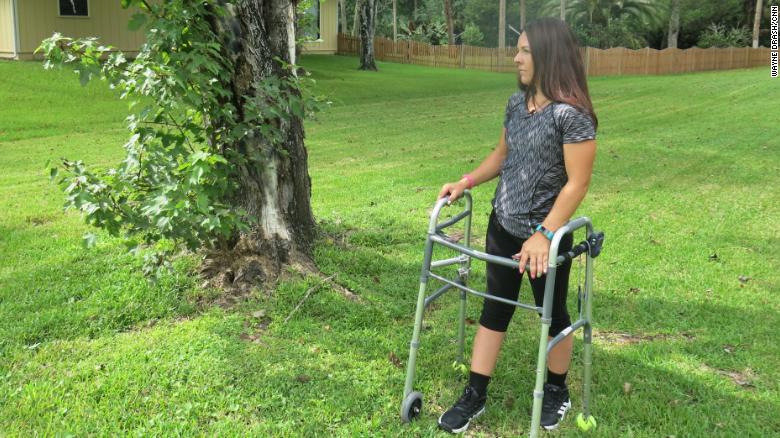 At the scene of the accident.
On July 19, 2014 the truck Kelly Thomas was driving came to a halt after flipping four times around a bend and smashing into a tree. Her body was motionless, hanging halfway out of the mangled wreckage. She was blue and getting cold.
She woke in a hospital a couple of weeks after the accident, with tubes and wires seemingly hooked up to everything. At 19, she was paralyzed from the chest down.
Thomas, 24, is one of three paralyzed patients who can now walk again, thanks to a stimulation device implanted in her lower back coupled with intense physical therapy. Two of four patients with "motor complete spinal cord injury" -- meaning no voluntary movement below their injury -- were able to walk again after being implanted with a spinal cord stimulation device and then undergoing extensive physical therapy. They walk with the aid of walkers.
"Nothing's going to be able to stop me in life," Kelly says, "because I took something that was thought to be impossible, and I turned it into possible."