Just two working days til Monday!
"When I was a kid my parents moved a lot, but I always found them." ~ Rodney Dangerfield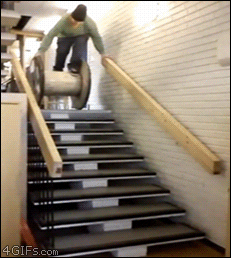 What is the origin of this song? "It's a great big galloping ball of distortion. I wrote it at the last minute, 'cos I felt there weren't enough loud ones on the album. This was just what I was after." ~ Jeff Lynne

What is the historical significance of this song? The song was dedicated to the NASA Skylab space station, which re-entered the Earth's atmosphere and burned up over the Indian Ocean and Western Australia on 11 July 1979.

Who is Bruce? A common mondegreen in the song is the perception that, following the title line, Lynne shouts "Bruce!" Lynne has explained that he is singing a made-up word, "Grooss," which some have suggested sounds like the German expression "Gruß." So many people had misinterpreted the word as "Bruce" that Lynne actually began to sing the word as "Bruce" for fun at live shows.