Scientists have developed a new type of
"super wood"
that is more than 10 times stronger and tougher than normal wood - and this innovation could potentially become a natural and inexpensive substitute for steel and other materials.
Key to the new wood's superpowers is a special chemical treatment followed by a heated compression process. The resulting chemical bonds make the wood strong enough to one day be used in buildings and vehicles.

It could even take a turn in new armour plating – the researchers fired bullet-like projectiles at their new super wood and found they got lodged in the material rather than blasting their way through, as they did with standard-strength wood.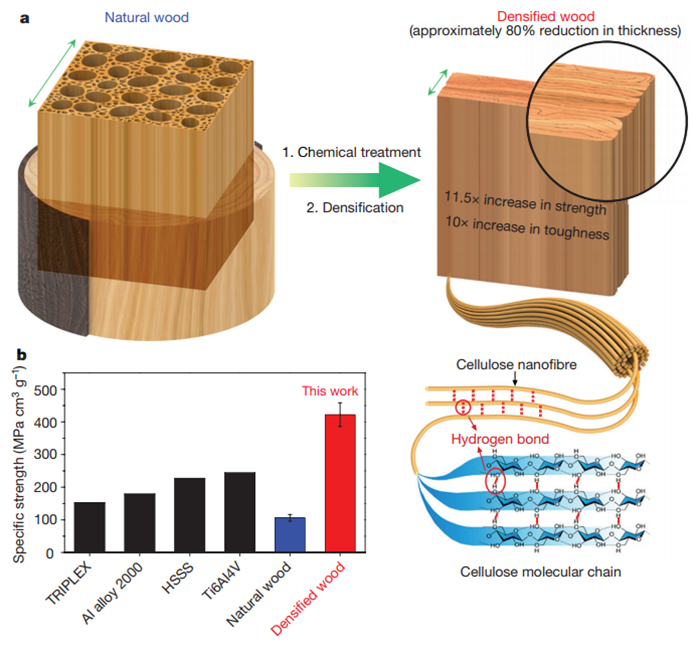 I guess if you get a splinter it's just really bad.