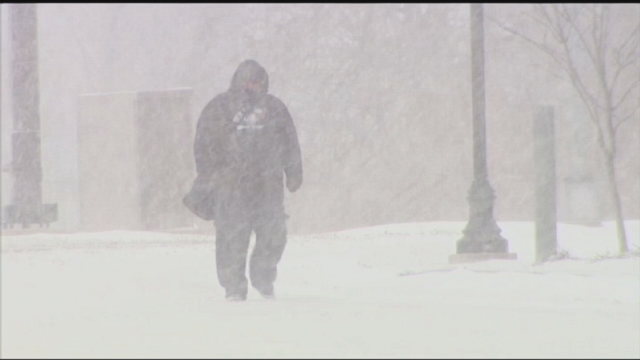 He may make it.
Let me be the first to thank the climate hysterics for putting my family and me at risk.
Those of you who live in real America have perhaps heard about our extended deep freeze here in the Northeast, followed by a bad snow storm and then more freezing. There are about nine inches of snow in my yard and the temperature is about nine degrees. I like it when things line up like that.
Meantime,
demand
for power is up 20 percent in Connecticut because of the cold. Demand for natural gas from Dec. 26 to Tuesday was 69 percent higher than the same period last year.
The power companies are struggling to
keep up
.
New England's current energy woes are the result of years of state and federal policies aimed at closing coal and oil-fired power plants, largely as part of the region's effort to fight global warming.

In 2000, New England got about 18 percent of its electricity from coal plants. Now, the region gets around 3 percent — though it's jumped to 6 percent in the recent cold snap.
Most of the shuttered capacity has been replaced by natural gas, but pipeline capacity has not kept up with demands from power plants.
It's not like we don't know what to do, but ...
Environmentalists have contributed to the problem by protesting large pipeline projects power operators wanted to increase gas deliveries. Things got more complicated when the Massachusetts Supreme Court ruled companies could not enter into long-term gas contracts and pass those costs onto consumers.

The court ruling killed the planned $3 billion Access Northeast pipeline project. The project would have expanded an existing New England pipeline and was expected to save customers $1 billion a year.

A second $3 billion pipeline plan, the Northeast Energy Direct project, was mothballed in 2016 amid stiff political resistance.
It may cost lives but, by golly, we're going to save this planet.