The headline pretty much says it: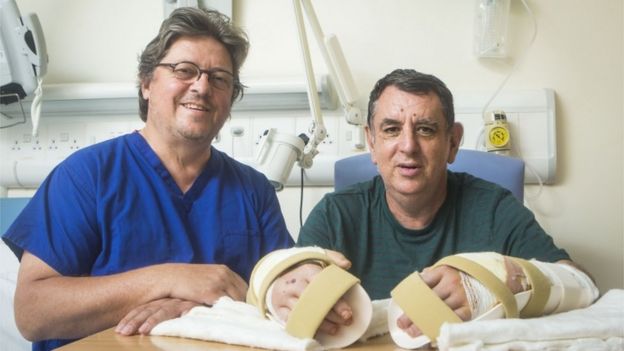 Double hand-transplant patient writes letter of thanks
Chris King, 57, of Doncaster, lost both hands, except his thumbs, in an accident on a metal pressing machine at work four years ago. Last year Professor Simon Kay, a consultant plastic surgeon, performed a double transplant.
He can now do a range of tasks, including writing, making a cup of tea and gardening, "I can make a fist, I can hold a pen, I can do more or less the same functions as I could with my original hands."
The Leeds Rhinos fan is also looking forward to being able to clap when he goes to watch the rugby league team.
Many years ago, as a writer for The Associated Press, I interviewed
the doctor
who made this kind of transplant possible.
The first microvascular surgery, using a microscope to aid in the repair of blood vessels, was described by vascular surgeon, Julius H. Jacobson II of the University of Vermont in 1960. Using an operating microscope, he performed coupling of vessels as small as 1.4 mm and coined the term microsurgery.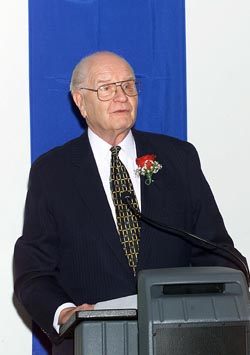 As I recall the story, he was approached one day by two veterinarians who were trying to run a test on a drug. To do it, they told him, they needed to completely sever an artery, then reattach it. "You can't do that," Jacobson said.
After they left, he thought: what if I look at it under a microscope. Voila! It's not that you can't do it. It's that you can't see it.
So if you need a heart bypass operation or some new hands, thank Dr. Jacobson.