The choir of King's College Cambridge sings "Bethlehem Down."
Founded in the fifteenth century, the
Choir of King's College
, Cambridge is the pre-eminent representative of the British church music tradition. It is most famous for singing A Festival of Nine Lessons and Carols, the Christmas Eve service that the BBC has broadcast since 1928.
"Bethlehem Down"
was written in 1927 by Bruce Blunt (1899-1957) (words) and Peter Warlock (1894-1930) (music).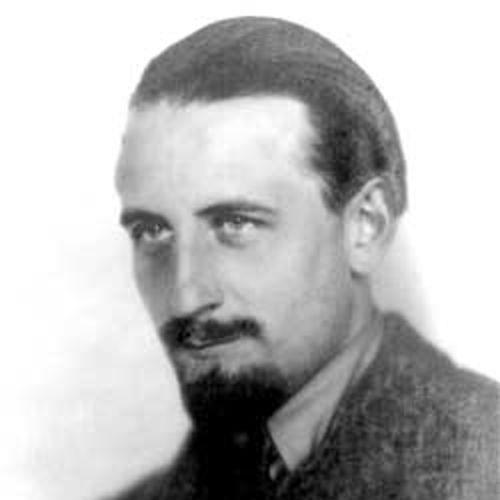 Warlock.
Peter Warlock was the pseudonym of Philip Heseltine (1894--1930), whose principal legacy was an important body of solo song. Bethlehem Down, with its gentle lilt and tenderness riven with sadness, is a brilliant marriage of music and words. Yet it was created in a mood of flippancy due to the impecunious state of Warlock and his poet friend Bruce Blunt (who were both notorious for their Bohemian behavior).
As Blunt recalled: "In December 1927, we were both extremely hard up, and, in the hope of being able to get suitably drunk at Christmas, conceived the idea of collaborating on another carol which should be published in a daily paper. So, walking on a moonlit night between the "Plough" at Bishop's Sutton and the "Anchor" at Ropley, I thought of the words of "Bethlehem Down". I sent them off to Philip in London, and the carol was completed in a few days and published (words and music) in The Daily Telegraph on Christmas Eve. We had an immortal carouse on the proceeds and decided to call ourselves 'Carols Consolidated.'"
"When He is King we will give him the King's gifts,
Myrrh for its sweetness, and gold for a crown,
Beautiful robes", said the young girl to Joseph
Fair with her first-born on Bethlehem Down.
Bethlehem Down is full of the starlight
Winds for the spices, and stars for the gold,
Mary for sleep, and for lullaby music
Songs of a shepherd by Bethlehem fold.
When He is King they will clothe Him in grave-sheets,
Myrrh for embalming, and wood for a crown,
He that lies now in the white arms of Mary
Sleeping so lightly on Bethlehem Down.
Here He has peace and a short while for dreaming,
Close-huddled oxen to keep Him from cold,
Mary for love, and for lullaby music
Songs of a shepherd by Bethlehem fold.